Image: ANSTO
Cyclotek and ANSTO have announced the launch of a Joint Venture (JV), to establish Australia's first GMP (Good Manufacturing Practice) theranostics facility starting in Melbourne, Australia.
The two leading nuclear medicine enterprises have come together to develop, manufacture and supply the next generation of therapeutic radiopharmaceuticals for cancer treatments.
The new company Applied Molecular Therapies Pty Ltd (AMT) will aim to establish a Therapeutic Goods Administration (TGA) approved, GMP manufacturing capability for a range of radiopharmaceutical therapies, initially focused on use of the radionuclide Lutetium-177.
The announcement was made at the National Theranostics Roundtable 2021 – The Future of Precision Oncology in Nuclear Medicine.
Commenting on the JV, the CEO of Cyclotek, Greg Santamaria, said "This new organisation will lead, for Australia, development of a local research and manufacturing base to secure supply of targeted radiopharmaceuticals, with our stated aim of improving cancer patient outcomes with accessible, targeted radiopharmaceuticals.
"This is an exciting development for cancer treatment, enabling the capabilities of both organisations to support TGA/GMP compliant manufacturing of targeted radiopharmaceuticals for the Australian and New Zealand markets."
Nuclear medicines have been helping cancer patients since the 1940s. The last decade has seen the emergence of new and promising radionuclides primarily for therapeutic applications. Leading the market globally is the use of n.c.a. Lutetium-177 combined with various targeting molecules across a broad range of cancer indications.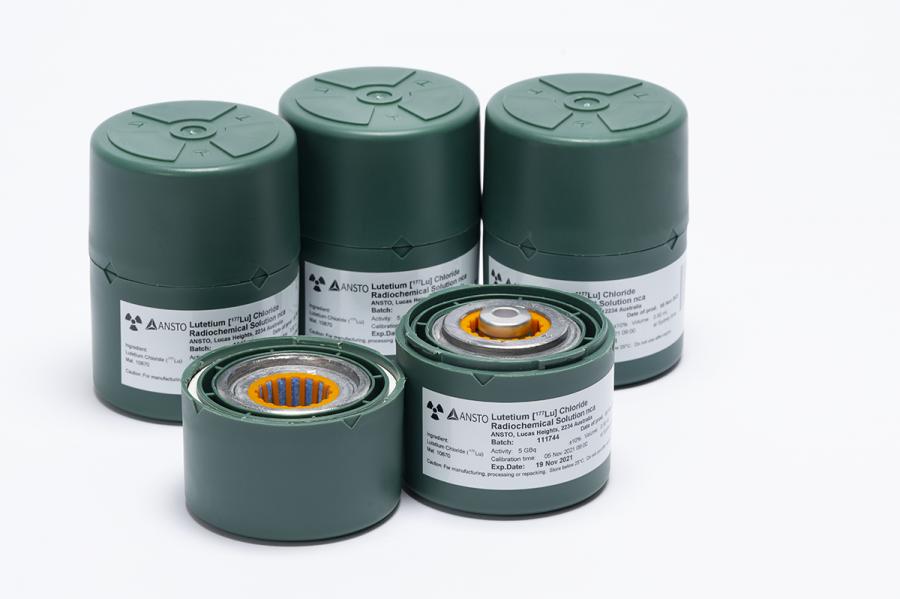 Image: ANSTO
ANSTO has been manufacturing GMP n.c.a. Lutetium-177 radioisotope from their TGA licensed production facility since 2015. Until now, the same level of GMP licensed facilities for the radiopharmaceutical manufacturing has been absent in the Australian market. Globally n.c.a. Lutetium-177 is the preferred radionuclide for clinical development due to its high level of radionuclidic purity and the absence of the metastable Lutetium-177m (160 day half-life) thereby circumventing the cost of clinical disposal management.
"Our aim is for the Lutetium-based radiopharmaceuticals to be fully compliant with Australia's regulatory frameworks for clinical trials and Special Access Scheme for compassionate use. Patients and clinicians can rest assured that our products will meet all the safety and quality standards expected of a radionuclide therapy," Mr Santamaria said.
AMT aims to be a radiopharmaceutical Contract Development and Manufacturing Organisation (CDMO) for theranostic radiopharmaceuticals in Australia and New Zealand. Cyclotek executives and senior management will lead and support the business, leveraging their many years of CDMO experience with diagnostic radiopharmaceuticals; with ANSTO providing access to its licensed n.c.a. Lutetium-177 and expertise in research, product development and quality testing.
ANSTO's CEO, Shaun Jenkinson, said, "Globally, there is a growing clinical interest in new therapeutic radiopharmaceuticals and AMT will position Australia to participate in this emerging market and to attract global pharmaceutical companies to conduct more clinical trials here."
"This joint venture will help expand the existing nuclear medicines available to Australia and beyond."