Featured image above: Opening Ceremony at IAC2017. Credit: usembassycanberra/flickr , CC BY-ND
Senator Simon Birmingham's September declaration that Australia would establish a space agency created a buzz across the space sector.
The announcement was unexpected. Few anticipated any government commitment until after Dr Megan Clark's expert panel reported on Australia's space industry capability in March 2018.
Establishing an agency is a sensible decision and rightly has bipartisan support. But the hard work in determining the shape of the agency has only just begun.
---
Read more: Yes, Australia will have a space agency. What does this mean?
---
In forming the new agency, much has already been said about what it might do. But how the agency is set up will be just as important to success.
My five steps to an effective agency are: include both "new" and "old" space, give the agency actual power, make the most of the space "brain drain" and work cooperatively with the Department of Defence.
The new pathway to space
The most startling recent evolution in space is that there is more money on the table. Venture capital funding for space projects in each of 2015 and 2016 exceeded the total of all venture capital investments in space since 2000.
Australia has more than 43 small businesses focused on the space sector. This growth has been driven by a rapidly falling cost to participate in space activities. The cost and weight of satellites has plummeted as the technologies that deliver small, affordable smartphones found space applications.
Innovation, competition and ride-sharing on launch vehicles – think Elon Musk's Space X and Auckland-based startup Rocket Lab – have reduced per-kilo prices to space, and costs will likely fall further.
In this rapidly changing environment, here are my five recommendations for space agency success.
1. Grow the 'new space' market
The "new space" market is characterised by projects focused on commercial return, particularly small satellites. This is a fast growing sector with existing companies that can deliver Australian technology jobs and export revenue.
To make the most of this existing pool of potential, the agency should fund widely with small amounts, just enough to prove concepts or encourage commercial participation. It should draw on venture capital in assembling this portfolio, as the CSIRO and the UK Space Agency are doing.
2. Do not neglect 'old space'
Despite the hype around small satellites and commercial space, Australia should not neglect altogether the "old space" of large, reliable and expensive satellites. These are still the mainstay of the industry, and the training ground from which many startups spring.
Precisely because the work proceeds more slowly, old space offers steady cash flow to complement the precarious financing arrangements of many of the new space businesses. New space companies that can also sell hardware or services to old space companies are particularly valuable.
The path here is clear: the agency should work closely with existing trade programs to help the Australian space industry break into global supply chains, in particular helping business navigate restrictive foreign export and labour laws.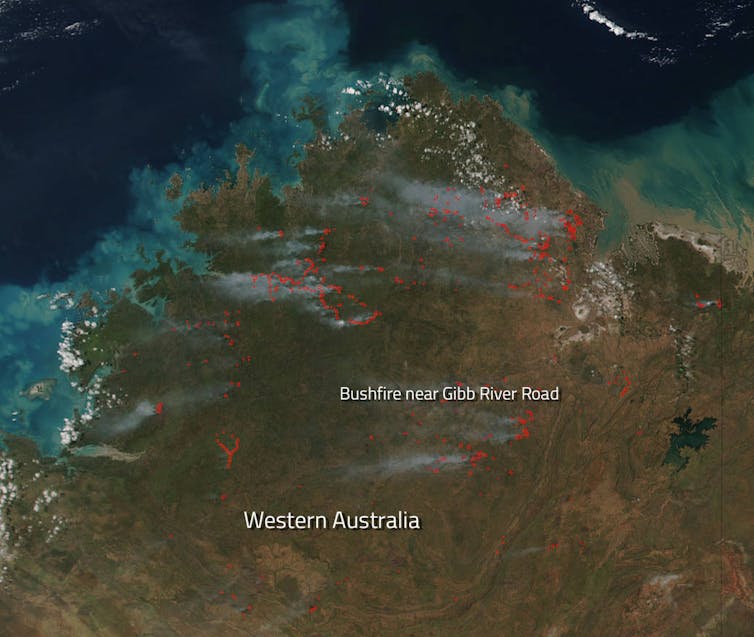 3. Give the space agency 'teeth'
It is not enough for the agency to develop a paper vision for the Australian space sector; it needs the power to make it a reality.
Historically, Australia's civilian space strategy has been fragmented by a bureaucratic turf war across agencies including CSIRO, the Bureau of Meteorology, Geoscience Australia and the Department of Industry.
Now state and territory governments are joining the fray. South Australia recently launched a Space Industry Centre, and in October Australian Capital Territory Chief Minister Barr visited SpaceX and other aerospace giants on the US West Coast "to discuss opportunities".
Australia's agency needs the authority to impose national strategic discipline. The government could give the agency undisputed policy authority, for example, by making it a small group within Prime Minister and Cabinet. Or the agency could be given purse-string power by allocating the civilian federal space budget through it rather than the existing patchwork of agencies.
Anything less will make the agency a contested and ineffective leader for the Australian space sector.
4. Bring back home-grown talent
There is a wealth of Australians who have gone overseas to pursue space careers. Many were back home for September's International Astronautical Congress in Adelaide, and were keen to contribute to the success of the agency.
The federal government should be flexible enough to include these dynamic individuals and accelerate the first years of the agency. For example, somebody like Christopher Boshuizen, the Australian co-founder of space startup Planet – on the path to "unicorn" US$1 billion valuation – would be a great asset working on behalf of Australian space startups.
Such talent would kick-start the late-blooming agency with world-class credibility and instant connections to global activity.
5. Work with Defence
A civilian space agency needs to establish a relationship of mutual respect with the Department of Defence space sector, while each maintains primacy in its own sphere.
Defence has substantial space experience, both directly and through Australia's US alliance. And investments in national security space dwarf civilian spend. For example, Defence recently announced a decade-long program worth A$500 million to develop domestic satellite imagery capabilities.
---
Read more: Collecting satellite data Australia wants: a new direction for Earth observation
---
With the right relationship, Defence would increase access to the agility and innovation of the commercial sector and the civilian agency would benefit from the experience of Defence personnel.
As Senator Birmingham announced Australia's plans to the world's largest civilian space conference (September 2017's International Astronautical Congress), he was speaking to many who have lived through Australia's big talk on space. We've experienced failed launch proposals on Christmas Island and Cape York, and the rise and fall of the Hawke government's "Australian Space Office".

Birmingham made an announcement on the biggest possible stage. The "how" will be as important as the "what" if we are to make good this time on high expectations.
– Anthony Wicht, Alliance 21 Fellow (Space) at the United States Studies Centre, University of Sydney
This article was originally published on The Conversation. Read the original article.